The name Blu-ray Disc is derived from the blue-violet laser used to read and write this type of disc. Because of this shorter wavelength (405 nm), substantially more data can be stored on a Blu-ray Disc than on the common DVD format, which uses a red, 650 nm laser. Blu-ray Disc can store 25 GB on each layer, as opposed to a DVD's 4.7 GB. Several manufacturers have released single layer and dual layer (50 GB) recordable BDs and rewritable discs. All supporting studios have either already released or have announced release of movies on 50GB discs.
Blu-ray Disc is similar to PDD, another optical disc format developed by Sony (which has been available since 2004) but offering higher data transfer speeds. PDD was not intended for home video use and was aimed at business data archiving and backup.
Blu-ray Disc is currently in a format war with rival format HD DVD which is that technology only offered by the toshiba legendary Qosmio.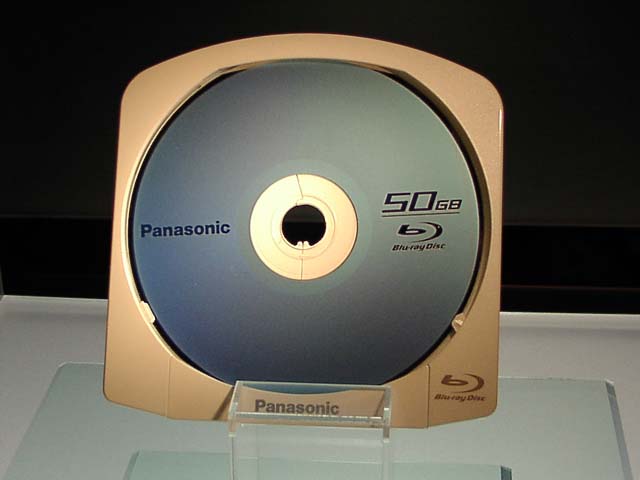 Blu-Ray timeline
The first Blu-ray Disc recorder was demonstrated by Sony on March 3, 2003, and was introduced to the Japanese market in April that year. On September 1, 2003, JVC announced Blu-ray Disc-based products at IFA in Berlin, Germany.
In June 2004 Panasonic became the second manufacturer to launch a Blu-ray Disc recorder to the Japanese market. Launching in July the DMR-E700BD was one of the first few units to support writing to existing DVD formats, and to single-side dual-layer Blu-ray Discs with a maximum capacity of 50 gigabytes. The launch price of the recorder was $2,780 USD, with 50 GB disc costing around $69 USD and the 25 GB disc costing around $32 USD.
The home video game console system PlayStation 3 (Sony) is shipped with a 2x Blu-ray Disc drive. The drive is read-only as is the case with most game console optical drives. According to Sony's press releases, it supports DVD (8x), CD (24x), and SACD (2x) formats in addition to BD-ROM, BD-R, and BD-RE.
On January 4, 2006 at the Consumer Electronics Show Philips announced their first Blu-ray Disc consumer product to the U.S. market.
On April 13, 2006, Panasonic announced its first Blu-ray Disc player for the U.S. market, the DMP-BD10 would be shipping together in late 2006 along with their first commercially available plasma 1080p HDTVs.
On September 13, 2006, Panasonic announced a Blu-ray Disc (BD) recorder capable of playing back BDs. The Blu-ray Disc DIGA DMR-BW200 and DMR-BR100 can record high-definition imagery on BD-RE rewritable discs and dub from the built-in hard-disk drive.
On October 18, 2006, VidaBox announced the first Dual HD player / media center capable of playing back both Blu-ray Disc (BD) & HD DVD formats. The VidaBox MAX and VidaBox LUX can have both drives upgraded to play both high-definition formats up to their native 1080p resolutions at 24-bit color.
On December 4, 2006, Sony launched their first standalone Blu-ray Disc player, the BDP-S1, to the U.S. market for $1000 USD.
In December of 2006, Dell introduced its XPS M1710 laptop with a BD-ROM player and burner at a base price of US$3,599.
On Jan 8, 2007 Samsung announced their second generation Blu-ray player BD-P1200 and is expected to retail for $799 and will be available by March 2007.
On Feb 26, 2007 Sony announced their second generation Blu-ray player BDP-S300 for the U.S. market. The player is expected to have all the features of the BDP-S1 along with CD playback in a smaller chassis for $599 USD.
Ofcourse the real breakthrough is the HD DVD and Blu Ray player from the LG company just for 1200$ which really worth it.
more about HD DVD will be reviewed just by Khaled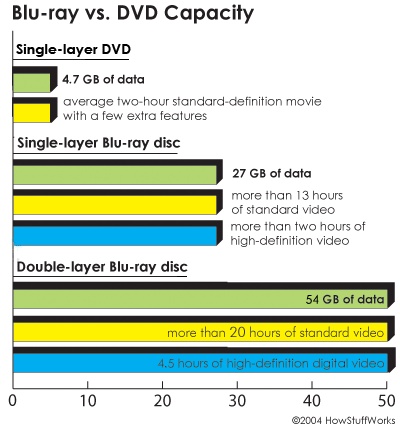 REFRENCES: VARIOUS SOURCES Mainly from the sony website